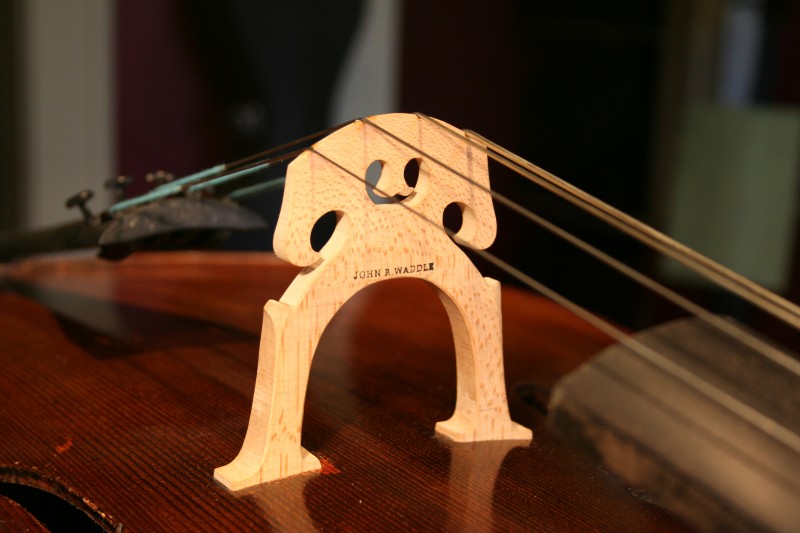 Repair and adjustment of violins, violas, cellos and bows are available through my shop, and is something we do a lot of. On January 20th, 2018, I wrote the 8000th Work Order. I started numbering them in 1986 when I started, and have kept up the numbering system ever since.
We have a small, but very talented staff of expert violin repair specialists.
Instrument work is done either by John Waddle in the shop, or by Patrick Milan, or Steve Rossow in their own studios.
Bow work is done by Mark Wagar in his workshop.
Repairs range from:
• Set up and adjustment for improved playability

• Installation of new fittings or accessories.

• Soundpost adjustment

• Repair of cracks or minor damage

• Cleaning and Varnish touch up.

• Ebony work, to include smoothing or replacing worn fingerboards or pegs.

• Full restoriation of badly damaged instruments

As a musician, you know that your instrument is special, because it is how you make your music. As Luthiers we understand that musicians are special.

We strive to provide the absolute best craftsmanship in the business. We treat every instrument as if it were the finest, because that is what you deserve. When you entrust your instrument to us you know that it will be getting the best care in the business. With a combined experience of over 110 years at the bench, we have the expertise to solve any problem you might encounter.