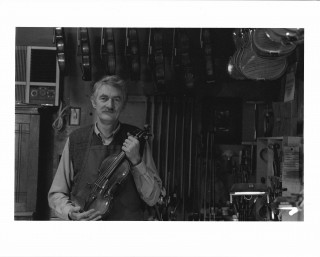 John Waddle graduated from the Violin Making School of America in 1981, where his instructors included Peter Prier, Paul Hart, Jeff Robinson and Chris DeGroot. He then worked in Peter Prier's violin shop for one year, before getting married to a wonderful woman, and moving to Los Angeles to join the workshop of Hans Weisshaar. After two years John left L.A. to be shop foreman at Davis Violin Shop in Minneapolis, where he remained for two years, before opening his own shop in St. Paul in March of 1986.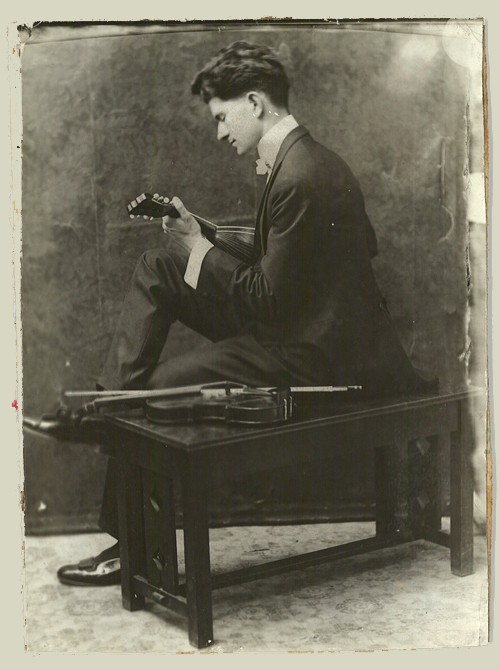 Pictured above is John's Grandfather, C.Ray Waddle. Grandpa was a woodworker, draftsman, and played violin and mandolin. John's Father, Craig C. Waddle is retired now, but he was a mechanical engineer. John's Mother, Willa Rae Waddle is an artist. John is also fortunate to have three wonderful daughters, Katie, Sarah, and Ellie, who constantly amaze him!
Along with radiologist Steven A, Sirr, MD, John has developed a unique expertise in CT scans of valuable stringed instruments. The results of their work together have been widely published in the scientific press, leading to new ways of examining rare instruments without causing damage.
John Waddle is a member of The Violin Society of America, and the American Federation of Violin and Bow Makers.