The two celli that were played by Robert Jamieson are now being offered for sale. One was made by Domenico Montagnana in Venice, Italy in 1730. The other is a copy of the Montagnana made by William Robert Scott and myself.
Robert Jamieson
"Bob" died on Feb. 13th, 2018 at the age of 94. bob was born in Santa Monica, California, and started playing the cello when he was 7 years old. By High School he was performing professionally in the Brodetsky Ensemble. He served in the 370th Army Air Force Band and Armed Forces Radio Service during WWII. In 1946, he won the LA Philharmonic younf artist's competition. At the age of 23, Bob joined the LA Philharmonic as assistant principal cellist. He also played for many motion picture soundtracks in Hollywood. Bob moved to New York in 1948 and joined the New York City Opera and Ballet, toured with the NBC Symphony under Arturo Toscanini, and studied and performed at Tanglewood. Bob became principal cellist with the Minneapolis Symphony (now the Minnesota Orchestra) in 1951 and retired from the orchestra in 1991. Bob was also an avid chamber musician, perfoming with sevearl groups. He taught hundreds of cello students in his private studio and as an adjunct member of the faculties of the University of Minnesota, University of St. Thomas, University of St. Catherine, and Macalester College. After retirement, Bob continued to play the cello, as well as Gamba and recorder.
This is the Montagnana cello.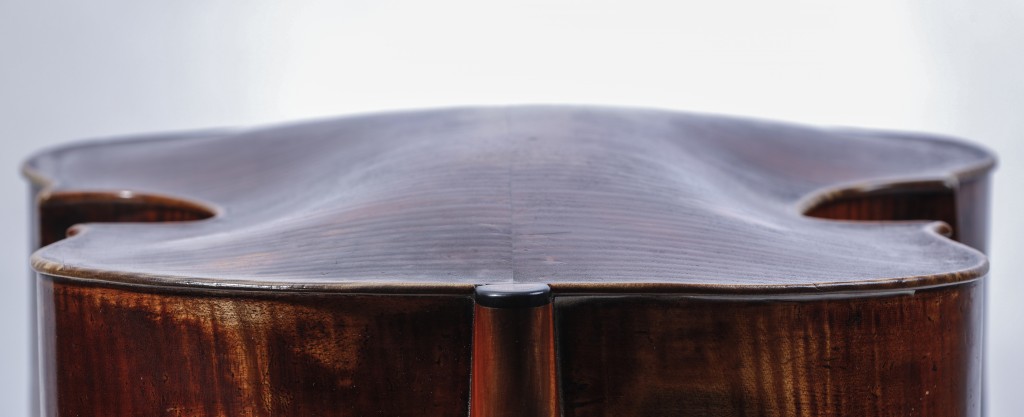 Authenticity certified by London firm of W. E. Hill & Sons
On December 22nd, 1900, the London firm of W. E. Hill & Sons wrote a certificated for the cello. The opening line reads "We certify that the violincello sold by us to W. B. Paterson Esq of 23 Warwick Road Maida Hill was made by Domenico Montagnana of Venice, whose original label dated 1730 the instrument bears". The Hill firm in London was founded in 1887, and was in continuous operation until its closure in 1992. A Hill certificate of authenticity is still considered definitive worldwide. It is believed that W. B. Paterson, was William Bell Paterson, who was born in 1852 in Glasgow, Scotland. Paterson was a cellist and art dealer. Paterson opened an art gallery at 33 Renfield Street in Glasgow in 1892 where he sold important paintings. In 1900 he openened a London branch at 5 Old Bond Street. The Hill shop was at 140 New Bond Street and was only a five minute walk from Paterson's new gallery. The certificate goes on to state that "We consider the instrument a fine and characteristic specimen of the maker, and its dimensions are uncut-as left by the maker. The varnish is of a fine coral red colour".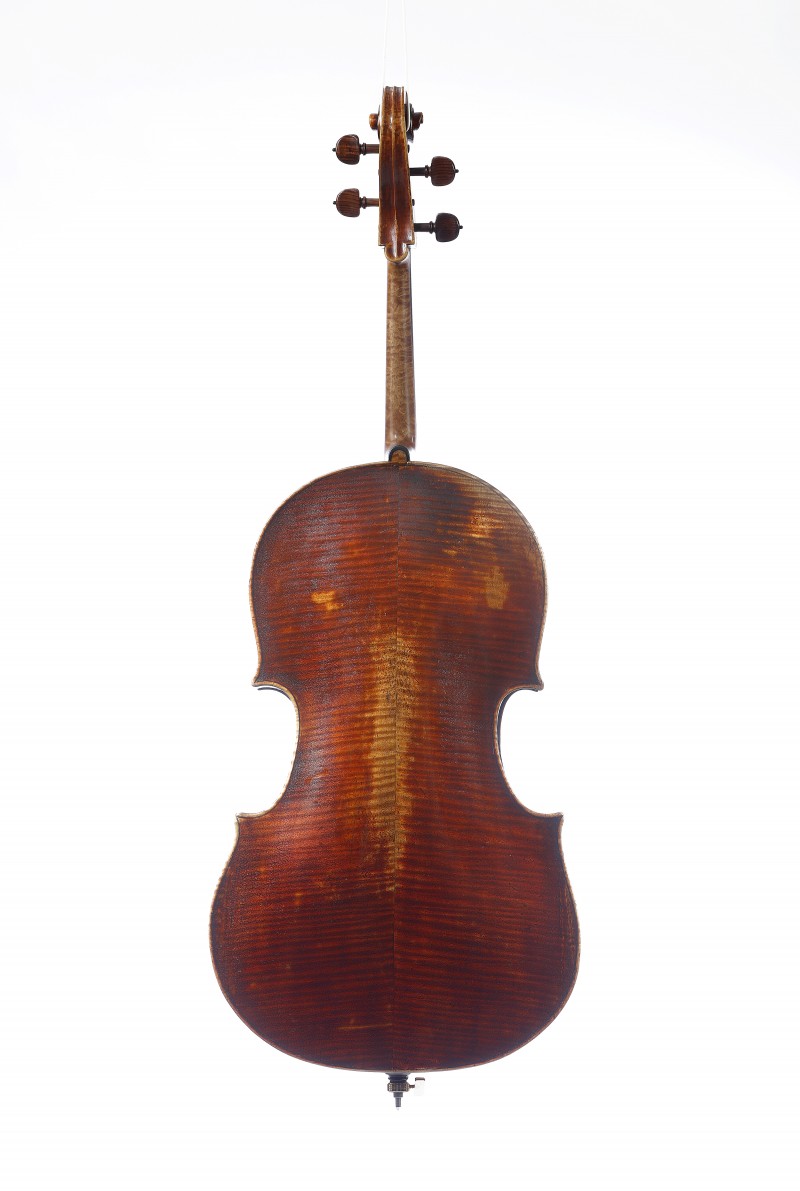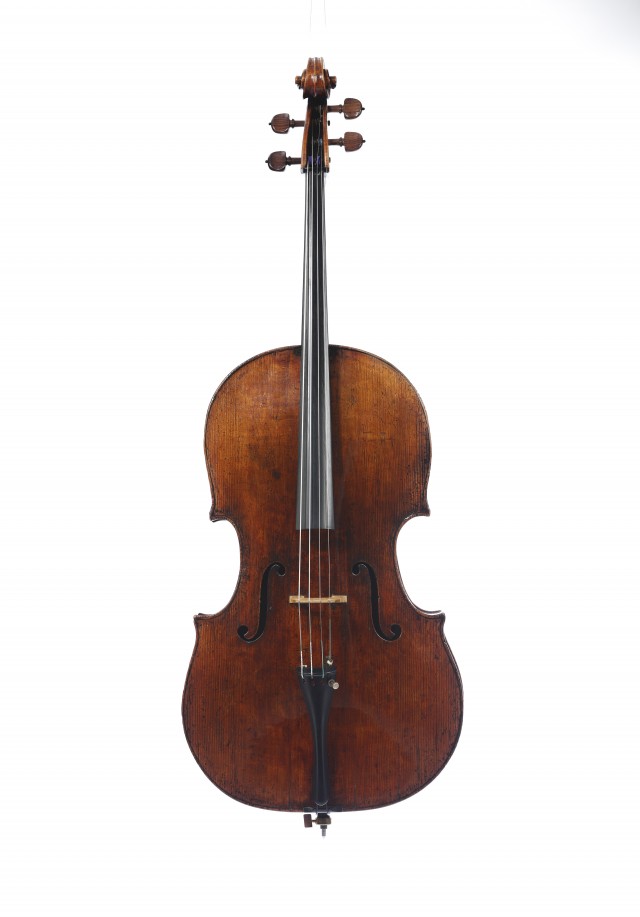 Provenance:
Robert Jamieson, Minneapolis 1988-2018
Bernardo Altmann, New York 1969-1988
Jacques Francais, New York prior to 1969
May Mukle, London 1900-1969
W. B. Paterson, London 1900
W. E. Hill & Sons, London prior to 1900
Johann Maria Farina, Cologne Ca. 1809-1880.
----------------------------------------------------------------
For more information contact-
John R. Waddle at John R. Waddle Violins, Inc.
Phone (651) 698-4692, or email johnrwaddle@gmail.com